POW'R Against Tobacco is a grass roots community partnership made up of local businesses, non-for-profit organizations and private citizens who are working together to reduce the social and economic burden caused by tobacco use. The program consists of a community engagement component and a youth action component (branded Reality Check).
POW'R Against Tobacco works to:
Reduce the impact of the tobacco industry's presence in retail stores by restricting the density of tobacco retailers and prohibiting the sale of flavored tobacco products.
Increase the number of local laws and policies that prohibit tobacco and vape use in outdoor recreational areas and worksites.
Decrease secondhand smoke exposure in multi-unit housing, with an emphasis on policies that protect the health of low-income residents.
Promote policies that eliminate pro-tobacco imagery from youth-rated movies.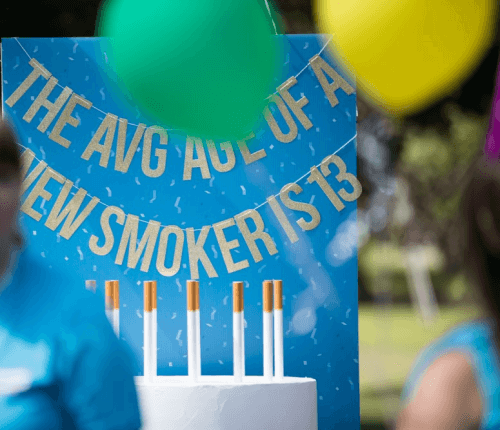 Our goal is to educate, engage, and mobilize youth, parents, and community leaders to take action, creating lasting changes that will restrict the tobacco industry presence, de-normalize tobacco use including e-cigarettes, protect the environment, and eliminate exposure to secondhand smoke and vapor. Funded through a grant from the New York State Department of Bureau of Tobacco Control and a program of the American Lung Association, POW'R is one of 26 community partnerships across New York State dedicated to making each community a healthier place to live, work and play.
NY Tobacco Control
Tobacco control programs play a crucial role in the prevention of many chronic conditions such as cancer, heart disease, and respiratory illness. Comprehensive tobacco prevention and cessation programs like the one in NYS prevent kids from starting to smoke, help adult smokers quit, and serve as a counter to the ever-present negative influence of the tobacco industry.
There are still 2.4 million smokers in NY that need help – we must continue to invest wisely by supporting tobacco control in NYS. With additional resources, we could increase community-level interventions, and implement strategies. We could also target anti-smoking media messages where the need is greatest. Such as those with low incomes, limited education, and mental illness.