Tobacco companies spend billions of dollars marketing their products in the retail environment. Exposure to tobacco marketing in the retail environment is a significant driver of tobacco use, because it normalizes tobacco use, promotes appealing flavors, and triggers impulse purchases by addicted users and the youth. Much of this marketing occurs at the point of sale (POS) in the retail environment and may be largely unnoticed by non-smoking adults. However, research shows youth are particularly aware and observant of POS marketing.
Communities may regulate where and how tobacco products are sold, and thus reduce exposure to harmful tobacco marketing. These "point of sale" (POS) policy interventions include regulating the number, type, and location of tobacco retailers, and limiting the sale of tobacco products with appealing flavors, which are a critical Industry tool for attracting and retaining tobacco users.
Facts

Each day in New York State, the tobacco industry spends over $500,000 to market their products and 90% of it is devoted to in-store advertising.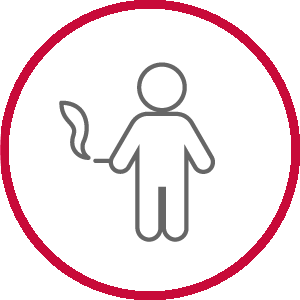 Each year in NYS, 22,500 youth become daily smokers and 31.6 million packs of cigarettes are bought and smoked by children.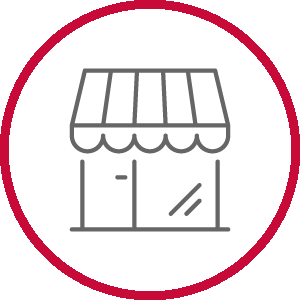 There is approximately one licensed tobacco retailer for every 194 children in New York State.
POW'R Against Tobacco is working closely with elected officials and stakeholders within its local communities to reduce the tobacco industry's presence in retail stores by reducing the number of tobacco retailers, restricting tobacco retailing within proximity of schools, prohibit the sale of tobacco in pharmacies, and restricting the redemption of coupons or multi-pack discounts.
There are now 15 jurisdictions in New York that have enacted and implemented a priority point-of-sale policy that limits the number, type, or location of retail outlets allowed to sell tobacco products.
Services We Provide
Point of sale toolkits
Sample policies
Community education
Municipal presentations
Tobacco Policy Center Guidance and Support
Other New York State Initiatives
The New York State Colleges Tobacco Free Initiative (NYSCTFI) is a statewide partnership. They are dedicated to encouraging and supporting colleges and universities creating 100% tobacco-free campus policies.
NYSTobaccoFreeColleges.org
New York State Smokers' Quit Line is a free and confidential program providing services for New York State residents who want to stop tobacco use. Services include: motivational coaching, free nicotine patches, an online smoke-free community, educational fact sheets, materials and videos. Additional educational tools and cessation resources are available to healthcare providers, employers, educators, and others. In addition, a referral program is available for medical providers to assist patients struggling to quit smoking.
NYSmokeFree.com