Goals
To expose the manipulative and deceptive marketing tactics of the tobacco industry
To produce change in our communities through grassroots mobilization and education
To empower youth to see they are more than just replacement smokers from the tobacco industry
To empower youth across New York State to become leader in their communities
To get involved, contact POW'R Against Tobacco:
Dana Heller, Danna.Heller@lung.org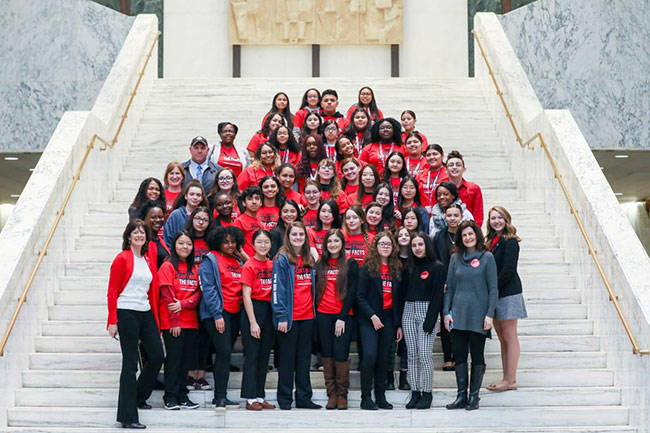 How we do it
Engage youth as leaders and activists in the movement against tobacco use and the tobacco industry.
Educate community members and leaders about the manipulative and deceptive marketing tactics of tobacco companies and mobilize them to take action.
Engage community leaders and decision makers in support of community actions against tobacco and the tobacco industry.
Develop media relationships and work to garner earned media.
Utilize the youth voice to demand societal support to hold the tobacco industry accountable for its actions and to change the social norms that support those actions.
Contribute to the advancement and growth of a youth action movement against the tobacco industry locally, statewide, nationally and internationally.
Events
In addition to the many events held annually, two highly anticipated statewide events include:
Seen Enough Tobacco Day
Youth members of Reality Check of New York are declaring October 13 as the second annual "Seen Enough Tobacco Day" to protect themselves and other children from the billions of dollars of tobacco promotions in places where they and other youth can see and be influenced by them.
Legislative Education Day
Youth members of Reality Check join with community members and advocates to educate their elected officials in Albany about the concerns they have regarding tobacco.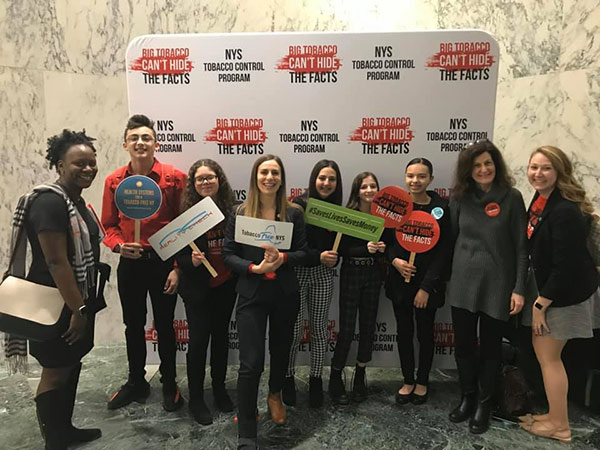 Press Room
News & Blog Posts
Check out what our Reality Check teens have been up to in their communities!